Sponsorship Opportunities
The Washington Wildlife and Recreation Coalition represents over 280 of the most diverse and bipartisan organizations and individuals imaginable. We provide a unified voice for public funding of conservation and outdoor recreation projects across our beautiful state. Our sponsors believe that every Washingtonian should have access to the great outdoors and have invested in the Coalition to make sure it happens. Find out more about our current sponsors here.
Full description of sponsorship levels and benefits available here.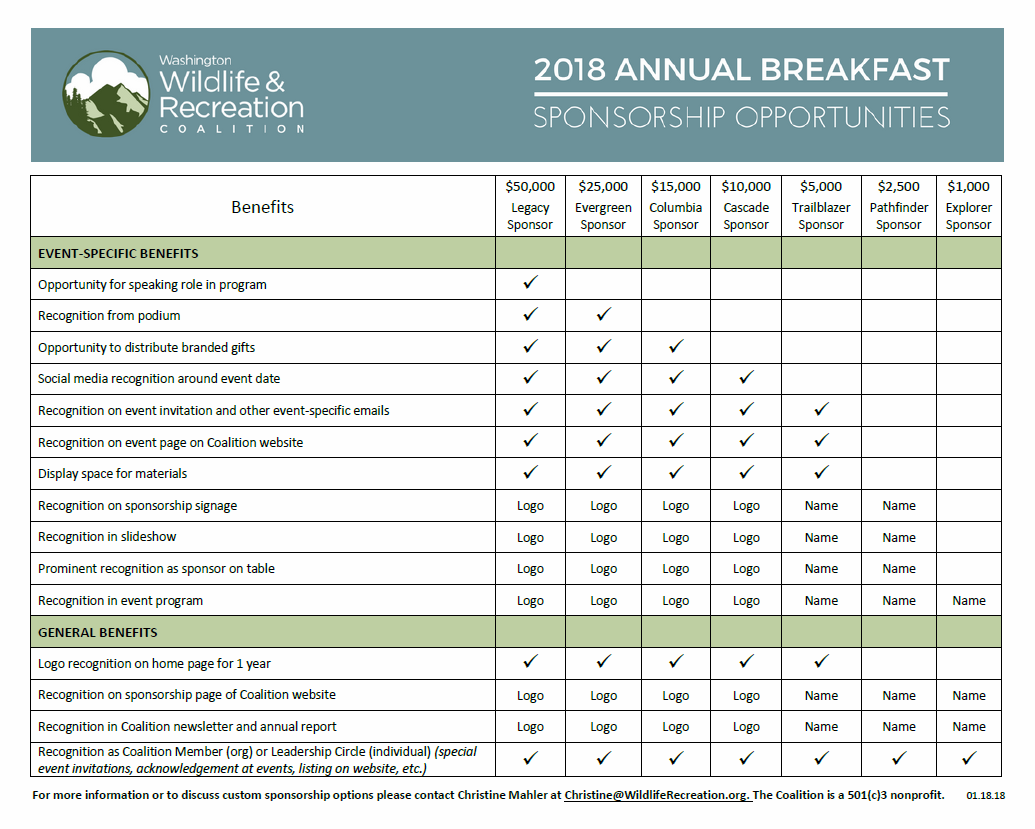 *Download pdf here: Annual Breakfast Sponsorship Levels
For more information, email Christine Mahler or call 206-748-0082.
Annual Breakfast—Celebrate Washington's Great Outdoors
Thursday, September 27, 2018 | 7:00-9:00 AM | The Westin Seattle
Bringing together over 500 business leaders, politicians, community leaders, philanthropists, and Coalition partners, this annual event recognizes great leaders in protecting and promoting Washington's outdoor spaces. Come learn about some of the projects your support has made possible, and help us build toward even greater success in the years to come!